Residential Electrical Installation Services in Hilo, HI
At Walter's Electric Inc, we want to be the company you call when you need any residential electrical installation assistance. We want to save you the headache of determining if you are using the right wire or if you are doing it the proper way. We perform the work properly the first time. Call us today!
Professional and Insured Electrical Installation
Hiring a cheap electrician, an unlicensed handyman, or a family friend is an unwise alternative when installing electrical panel wiring. In the long run, it often becomes costlier. With Walter's Electric Inc, you won't have to worry about improper installations, wiring issues, or other safety concerns. Having us do it means performing the job done correctly the first time.
We can take care of the following:
Ceiling Fan Installation
When homeowners call to inquire about our ceiling fan installation service, we get a lot of questions because there are many things to consider. These considerations include deciding on ceiling fan brands, with or without lights, light shades, LED lights, and even the chandelier style, modern, rustic etc. You'll also want to consider flush mount energy efficient ceiling fans.
Our electricians will assist by surveying your residence. They will then provide a professional recommendation on what fan unit would work best for your situation. Your desired location of your fan will largely determine your options. Whether installation is in your bathroom, patio, or as your kitchen ceiling fan, be sure to ask us about ceiling fans with lights.
Ceiling fans are a cost-efficient way to keep your house cool during even the hottest of days in Hawai'i. With the rising cost of energy, ceiling fans are also an energy efficient way to conserve electricity. Our professional technicians ensure that we do the job right the first time. We offer quality residential ceiling fan installation for your dream home in Hawai'i or your family home that's been passed on from generation to generation. We are happy to service your little ohana unit as well as your huge family mansion.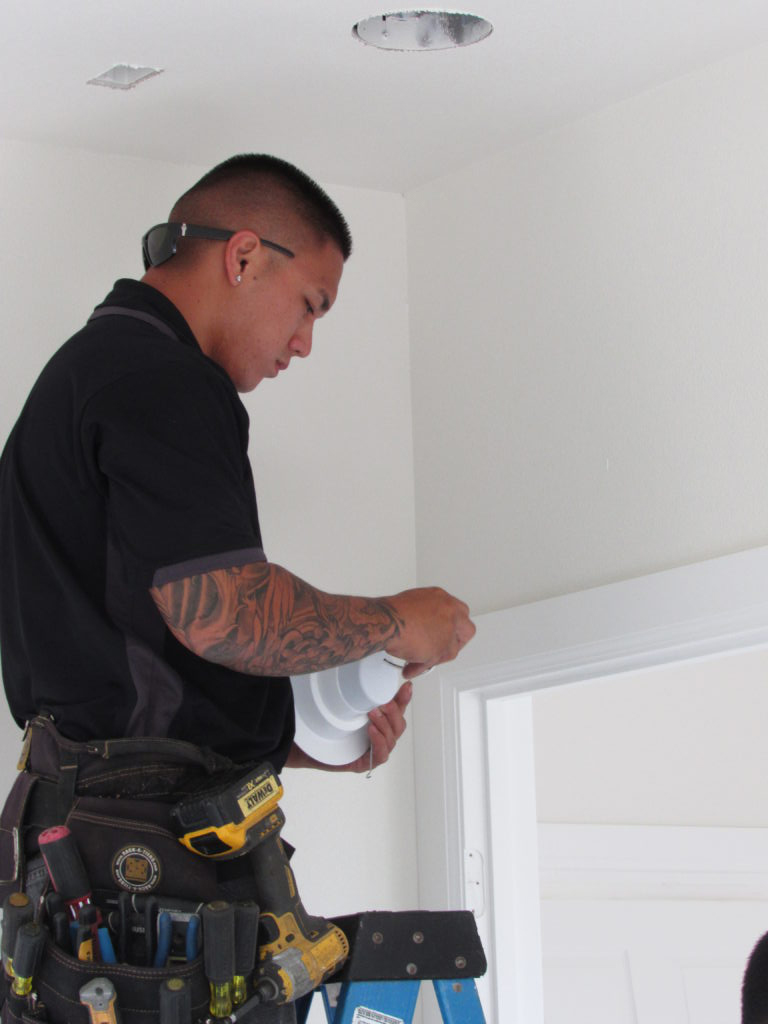 Attic Fan Installation
Attic fans, or whole house fans, are installed on the floor of the attic. The idea is for it to serve as an exhaust. It sucks the hot air out of the house, into the attic and brings in the cooler air from outside. Whole house fans are also a great way to save on energy as it is designed to cool a home in the early morning or early evening. These are periods in the day when the temperature drops to a comfortable range, and cool air disburses throughout the home. We can do the attic fan installation for you, including the solar exhaust fan. Consider getting a residential attic exhaust fan or even an attic vent installed in your home for those warm Hilo days.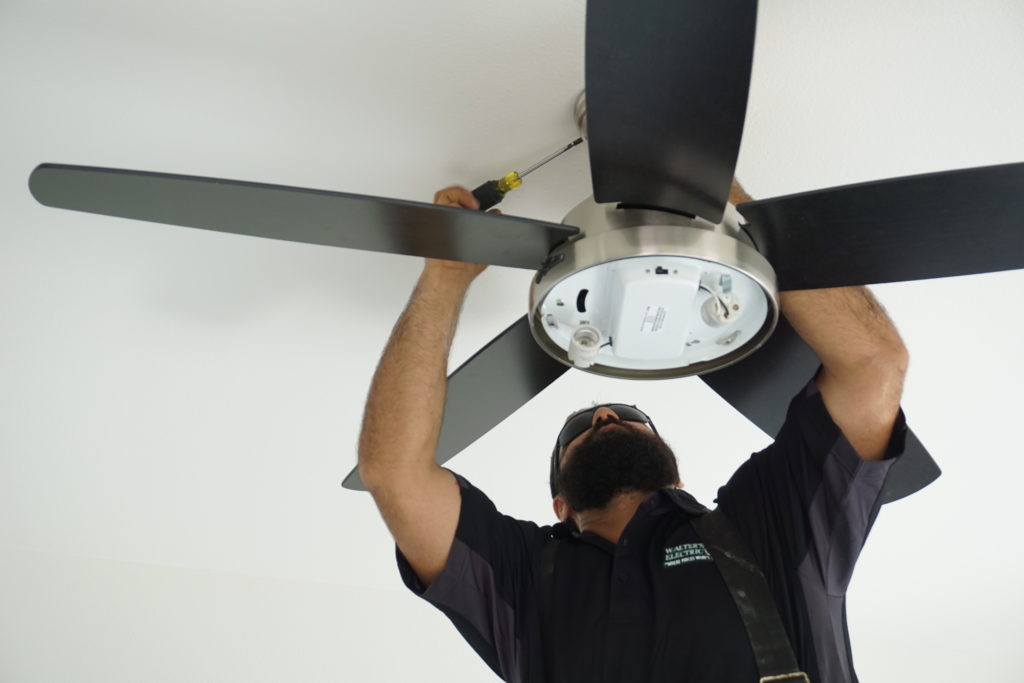 Power Generators for Your Home
Hilo and its surrounding areas are very vulnerable to hurricanes in the region. The months of June through November are when hurricanes and tropical storms tend to hit the island chain the hardest. If unprepared, affected houses in the region can be without power for several days.
Installing generators into your home system is a way to keep your peace of mind during the hurricane season. Give us a call. We can install a generator transfer switch into your home's electrical wiring in case of those emergencies. Never be in the dark again.